Göttingen Campus Postdoc Committee
In summer 2017 a group of postdoctoral researchers from across the Göttingen Campus initiated the formation of the Göttingen Campus Postdoc Network. The founding members (James Daniel, Rituparnu Chakrabarti and Vinodh Ilangovan) wanted to set up a network in which postdocs can easily exchange information and views, and represent their interests more strongly. If you want to know more or are interested to join please contact us at the Campus Office, or one of the committee members.
Former committee member (2017-2019)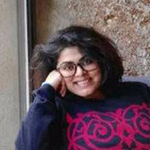 Rituparna Chakrabarti got her PhD in neuroscience from the University of Göttingen, then was a Postdoc at the Center for Biostructural Imaging of Neurodegeneration (BIN) in Göttingen. Her research focus was to study the neurotransmitter release and understand the nanostructures of specialized chemical synapses in the auditory systems. Rituparna enjoys the interface of science, art and communication. She is chief editor of an online magazine called Club SciWri, which aims to simplify science for broader audiences and discuss some of the urgent issues faced in STEM careers. To unwind, she plays the mandolin and eagerly looks for a corner at a coffee house to slide herself in with a good read or company.
Former committee member (2017-2019)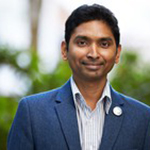 Vinodh Ilangovan got his PhD from the University of Göttingen in 2016, then was a Postdoc at the Max Planck Institute for Biophysical Chemistry. He studied circadian clocks and sleep using an integrative approach by combining mole­cular genetics, animal behavior and evolu­tion­ary biology. He is an Open Science Ambassador and strongly advocates for the practice of responsible behaviors in scientific research. He is also a member of the early career advisory group of the open access journal eLife. Vinodh enjoys experimenting with science communication through performing arts.
Former committee member (2019)

Sukanya Sengupta is a geochemist; she got her PhD in 2016 from the University of Göttingen, then worked as a Postdoc in the Isotope Geology department. Her research focused primarily on studying oxygen isotope ratios in sediments and rocks of different ages - millions and even billions of years old, in order to understand how Earth's oceans and atmosphere evolved over time, and under what conditions early life flourished. She enjoys working long hours in the laboratory, performing analytical work and addressing exciting new problems. In her leisure time she is fond of reading fiction, going for a swim, cooking and travelling.