In view of the coronavirus crisis, there are several initiatives at the Göttingen Campus that have led to unprecedented collaboration between different research groups on campus. One of the first results is a scientifically sound estimate of the number of cases to be expected in the coming weeks and the available number of intensive care beds in Germany. You will find the corresponding graphs and current figures on these pages.

Our results emphatically underline the necessity of the measures taken by the Federal Government and the Länder for "social distancing". We ask you all to follow these guidelines and to keep social contacts to a minimum at the moment. Even though the results of social distancing will only become visible after several days, we must act now.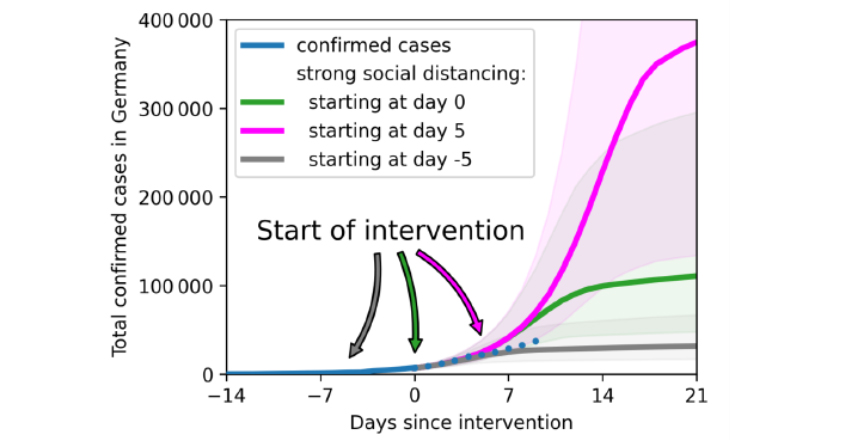 How will COVID-19 spread in the coming days? Does it matter if we change our behaviour? And how long will all this take?
Here, we sketch three different future scenarios.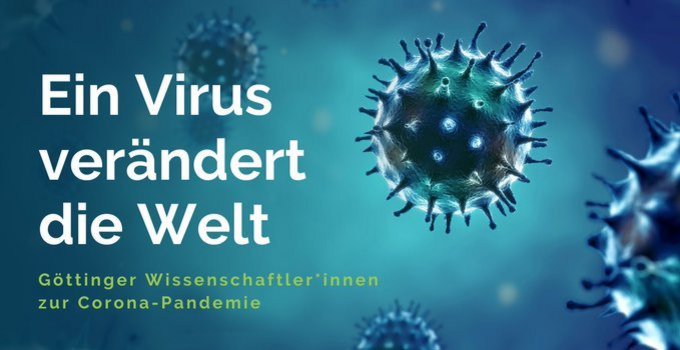 What epidemiological, medical, economic, but also theological or philosophical questions arise in dealing with the pandemic? This virtual lecture series deals with these questions.